Welcome
Ms. Lisa Graziano, Mrs. Boyajian & Mrs. Jencsik
The 5th grade is an important year as the students are completing their last year in elementary school and getting ready to make the BIG move to middle school.
Our goals are to instill in our students the strategies that are necessary for them to be able to succeed both in their 5th grade year and throughout their school career.
~~~~~~~~~~~~~~~~~
Homework: Homework is given daily to reinforce skills that are taught in school that day. At least 30 minutes of reading per night is suggested. Reading and Math will be assigned on most nights. Science and Social Studies homework will be given as required by the curriculum.
*It is important that your child develop good study habits and organization this year as they transition to middle school. Encourage them to manage their work and complete it throughly and neatly! Developing good study habits and independence will help in the transition to middle school.
*If your child misses an assignment, they are responsible for turning it in the next day. 3 missed assignments will effect their homework grade for the trimester.
Report Cards: This year all grades will be given by trimester. Report cards will be issued 3 times a year. Fifth grade students are given a LETTER GRADE. Graded assignments and scores can be found on the PARENT PORTAL. You will be receiving log in information shortly.
Field Trips: Field trips TBD as related to curriculum.
Absences/Tardiness: Call Nurse O'Neill at Extension 212 or email ASAP. Five late arrivals will result in your child missing recess.
Snack: Daily AM snack. Healthy foods are encouraged. Candy IS NOT allowed.
******Fifth grade is is strictly NUT free!******
Birthday Parties: The fifth grades will celebrate birthdays once a month with a "free choice" celebration! (board games, ipads, dance party...)
Help build our library with current literature! Donate a book in honor of your child! We will add their photo and dedication on the inside cover for future fifth graders to enjoy. IMPORTANT! Birthday party invitations may be delivered in school ONLY if ALL of the children in the class are invited!
Holiday Parties: There are several holidays that the fifth graders will celebrate this year. We use these celebrations as an opportunity to build understanding, tolerance, family, community and sense of fun! Both classes will have identical parties. Our classroom parents will coordinate a snack, crafts, games, etc. Please consider signing up to organize a holiday event. We appreciate all of your time, effort and thought which will provide a fun time for all!
Dismissal: Fifth graders are dismissed from the far side of the playground (in front of the gymnasium doors) only when a parent, guardian or known babysitter is present. In the event of inclement weather, please pick up your child from inside the gymnasium.
Lunchtime & Recess: Please note 5th graders eat lunch at 11:22am and recess begins at 11:55am
Welcome back to School!
We are excited you're here!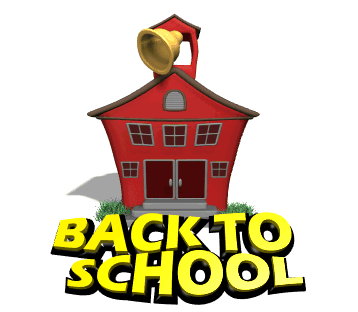 May 23: Smith School Parent Orientation - 7:00 PM (at Smith School-Ramsey)...notice from Ramsey to follow
May 24: Ramsey Musical and Vocal Orientation - 12:45
June 2: Orientation at Smith School - 10:45
June 6: Visit with Dater School 5th Grade
June 9: Wandell Spring Concert
June 10: Torch Run with the SR PD (Time TBA)
June 13: Visit with Dater School 5th Grade
June 15: Youth Leadership Grad @ 1:45 in the MPR
June 16: Field Day
June 20: Moving Up Ceremony (6:30)
June 21: Class Party, Last Day for Students
---
Saturday, April 23 @ 8:30AM
Come out for the Saddle River SZH 5K!
---
The March Toward the Spring!!
---
Come and support the Wandell Winners!
The Junior Woman's Club of Ramsey is sponsoring the 30th Annual Regional Spelling Bee on Monday, February 22, 2016, with a snow date of Wednesday, February 24, 2016
.
The Bee will take place at Joyce Kilmer Elementary School in Mahwah, NJ doors open at 7:00pm, Spelling Bee set to begin promptly at 7:30pm.
February is SPELLING BEE Month
A series of three events will determine the class, school, and then district top spellers.
1. Tuesday (2/2) - 5th Grade In-Class Spelling Bee
2. Friday (2/5) - Wandell School Spelling Bee
3. Monday (2/22) - District Spelling Bee held at the Joyce Kilmer School in Ramsey
---
For all the marbles. Everything is on the line.
---
Youth Leadership with the Saddle River Police Department Starts This Friday (1/8)!
Fifth Grade WAGGLE Homework
Please practice your Common Core Skills using
30 minutes of ELA & Math
are required each week.
Suggested Schedule:
Monday- 15 minutes ELA
Tuesday- 15 minutes Math
Wednesday- 15 minutes ELA
Thursday- 15 minutes Math
Friday- play a game on Waggle or free choice!
Good luck and have fun,
Ms. Graziano & Mr. Lane
---
NASA's Rosetta Mission: Rendezvous with a Comet
(Click the links in this posting for more information on this topic!)
On Monday, December
(12/7)
we are heading to the

Buehler Challenger Center

to participate in a space simulation! In our mission we will rendezvous with

Halley's Comet

. While this is not a real trip (sorry to disappoint), NASA did complete a similar mission named Rosetta

.

Read all about it here!
---
November Birthday Celebration!
On
Monday (11/30)
we will celebrate our November birthdays with an afternoon of board games. Feel free to bring in your favorite board game or use the ones we have in our classrooms (Boggle, Yahtzee, Banana-grams, Scrabble, Headbands)!
---
5th Graders WEAR THEIR COSTUMES TO SCHOOL.
We will be leaving for the Allendale Center for Mature Living at 9:30am.
Lunch will be provided on Friday.
Students must be picked up by a parent FROM THE CLASSROOM prior to Trunk-or-Treat!

Don't forget! Permission slip and money are due!
Buehler Space Center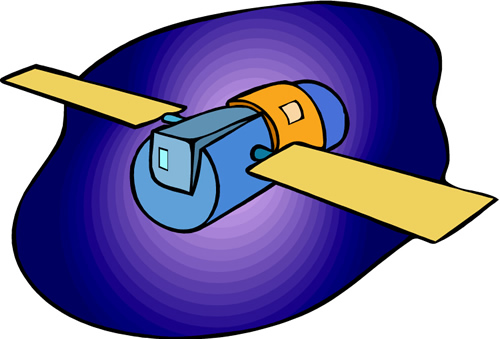 Halloween Writing~ Due Friday
W.5.3. Write narratives to develop real or imagined experiences or events using effective technique, descriptive details, and clear event sequences.
Choose ONE of the following prompts. Type your story on Google Docs.
Print one copy and share your writing with your teacher.
1. Wri
te a fictional narrative about being invisible like a ghost for a day.
Where would you go? What would you do?
2. It is the night before Halloween. You are home alone and the lights go out. All of the sudden you hear a knock at the front door. Write a story about what happens next.
Brush up on your grammar!
Sentence subject & predicate Brainpop!
https://www.brainpop.com/english/grammar/subjectandpredicate/
Wednesday, September 23rd
Children's Author Rob Buyea will be in Glen Rock NJ (201 Rock Road - right across from the Dunkin' Donuts) to autograph copies of his latest book
Saving Mr. Terupt
!
---
Don't forget to wear your
tomorrow, September 18th!
---
Password Cheat Sheet for Technology and Internet Logins
(sample student John Smith)
1. To Log on to Your Computer, Launchpad, and Google Drive:
UN: jsmith
Password: Wandell97
2. To Log on to IXL Math
UN: johnsmith77
Password: wandell97
September 9, 2015 Spelling Homework
Imagine that it is the HOTTEST DAY of the year and you are stuck in school
without air conditioning! (Imagine that?!)
Write a 3 paragraph story about your school day.
Include as many spelling words from your sort this week. Underline them.
You may type your story on Google Docs or hand write your story in your ELA notebook.
No School On Monday (9/7) to Celebrate Labor Day
Things to Remember for Tuesday:
1. School Lunch is Available Beginning Next Week!
2. Bring in Your No Talking Book For Our Novel Study Next Week
3. Regular School Work and Homework Start Next Week
---
Patriot's Day Writing Assignment
Choose a topic from below, or a related topic of your own, and write a 3 paragraph essay for your first writing assignment of the year! Each 5th grade essay will be read by Dr. Ronzitti and Mr. Stokes who will select a few to read at our Patriot's Day Ceremony next Friday!
---------------------------------------------------------
1. Why are you proud to be an American?
2. What does Patriotism mean to you?
3. What does it mean to be brave or courageous?
---
Welcome Back 5th Graders!
This is our 5th Grade (Ms. Graziano AND Mr. Lane's classes) Overview Page. On this page you can find information that relates to the whole grade. Topics like: Field Trip Information, Computer Log-Ins, and other whole grade announcements will be found on this page.
Please get into the habit of checking this page for updates so that you are always prepared for the school day!!
On the left side of the screen are other links to:
1) The 5th Grade Calendar which will keep you aware of upcoming events and happenings
2) Ms. Graziano's Homework Page
3) Mr. Lane's Homework Page
We are both so excited for the upcoming year!